This ICYMI falls on the heels of the long Memorial Day weekend, which has me thinking about summer. I forget, often, that last year, we were all over the world -- Omaha, London and celebrating Michael's history making, Olympic success -- what a year it's been.
The summer months evoke images of beach, bathing suits and sun, but every year sneak up so quickly, feeling as if we've skipped right over spring, and gone from winter to summer overnight. Here in the mid-Atlantic that oven means that temperatures dip back into winter for a few days and then jump to 90 degree temperatures, most indicative of Summer. Ey-yi-yi!
Today's ICYMI are focused on summer, food and fitness...
You ate it? Negate it! -- I rarely think about "how long will this cookie take to burn off " until I come across an article or infographic that shares with readers the calorie burn details (e.g. it will take 52 minutes to burn off a scoop of vanilla ice cream). Often, they are frightening and this one is no different. Hopefully, next time, it will make me think twice before indulging in the second cookie!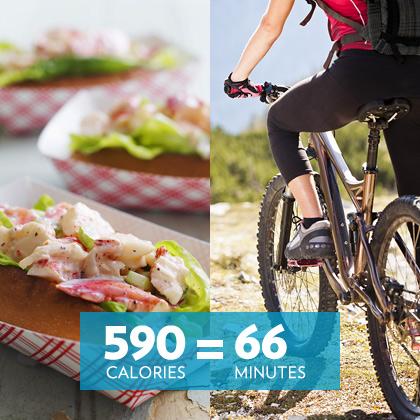 Hungry Planet: How the World Eats: I am fascinated on how differently people all over the world eat, be it for cultural reasons or simply by choice. In this piece, families from different parts of the world are shown with their weekly food purchases and approximately what each spends on food every week.
Diet Advice you Can't Ignore: Whether it's eating, exercise or breaking a bad habit, little changes made over time add up to big results. Most often, it's tough to transition overnight or "go cold turkey," but this data says that you don't have to! Shine.com tells us that these small tweaks are just as effective as BIG changes. (And a lot easier to manage!)
Manifesto: Have you seen these incredible shirts? Unique and available only in a short run and for a limited time, Meg Biram created something seriously special in the apparel field. As the founder, creator and curator of all things fabulous over on MegBiram.com, she brings her creations to you! Check out the site and pick up a limited run t-shirt (or sweatshirt) to spice up your summer wardrobe.