One of the things I truly enjoy in life is going to the grocery store. That sounds like sarcasm, but it is one of my most favorite places on the planet. I enjoy the store to such extent, that it's tough for me to "run in" for a few items. I could spend hours in the store, walking up and down the aisles; checking out new foods and reading ingredients; reading about the way certain food impacts the body. Basically, I just like food.
When I try something new or when I see an interesting product that I'd like to learn more about, I take a photo of the product with my phone so I have a record of the label. If I like it, I have the image saved to reference when I am back in the store and if I see it in my camera roll, but haven't tried it, I know that means to read up on the product online.
In the past month, I've tried some yummy new foods and only one that I couldn't finish. Below, you'll find the photo of the food, a description, where I purchased the product and where you can purchase online. The rating scale is from 1-5, with 5 being the highest recommendation. Bon appetit!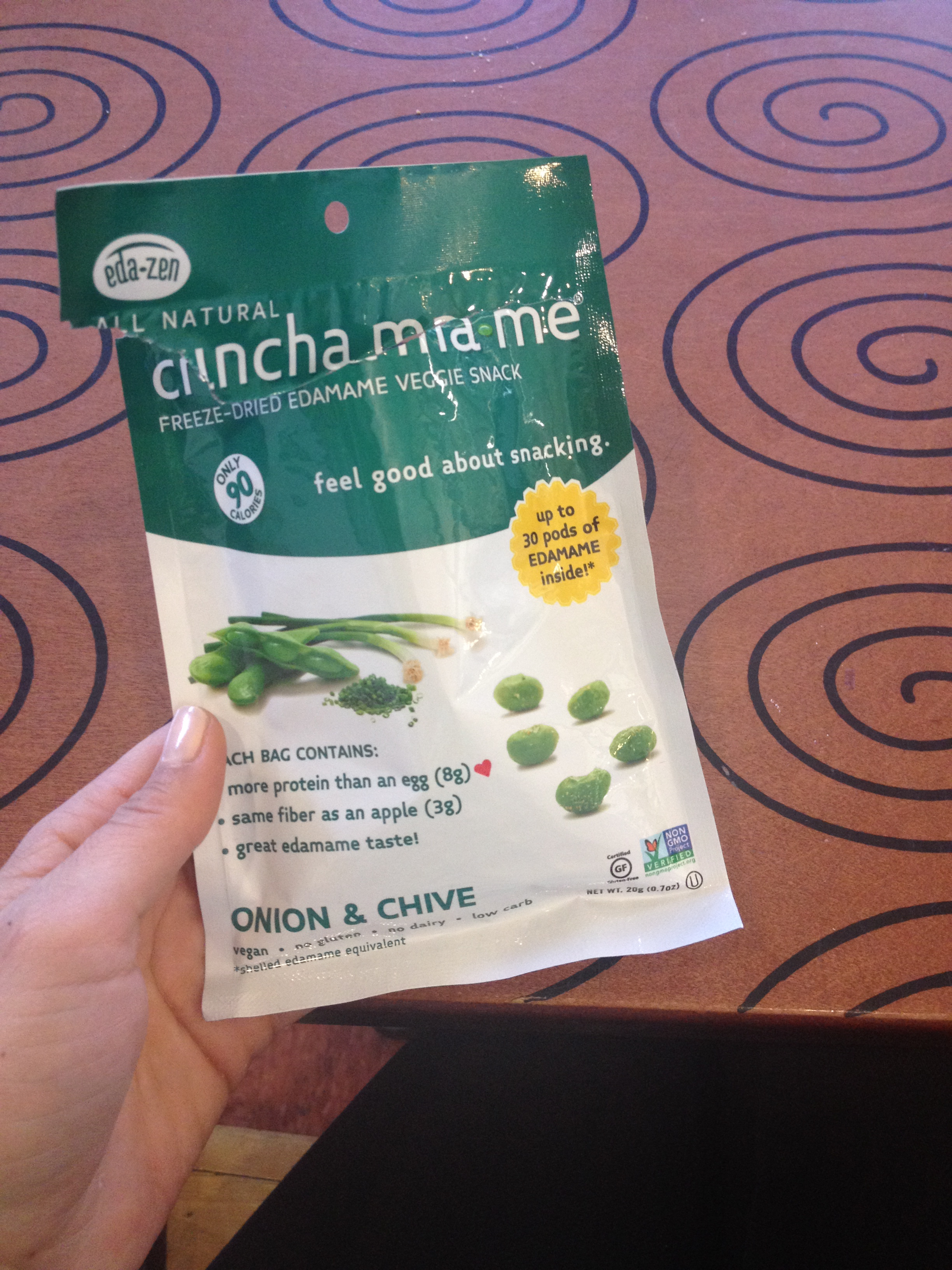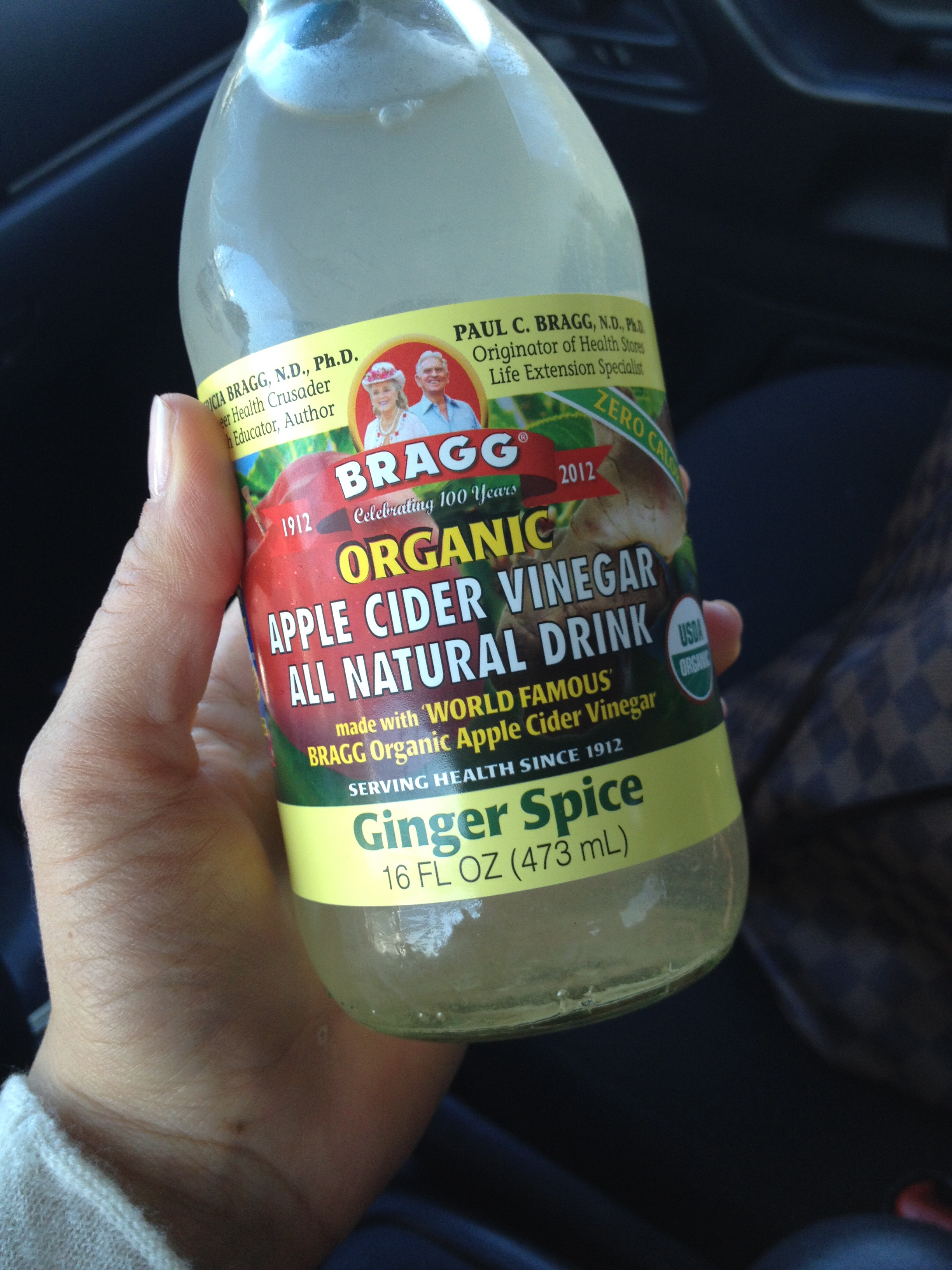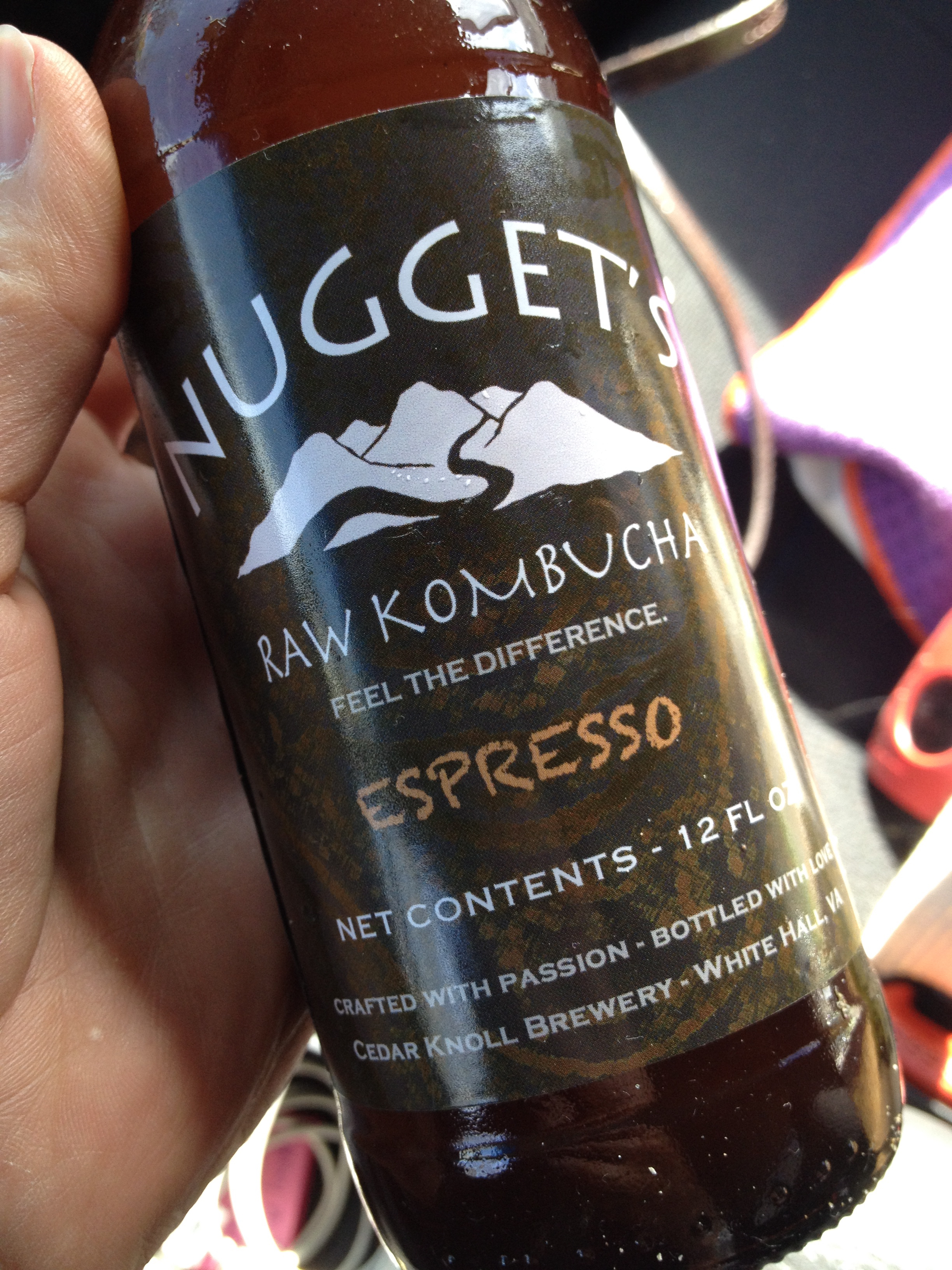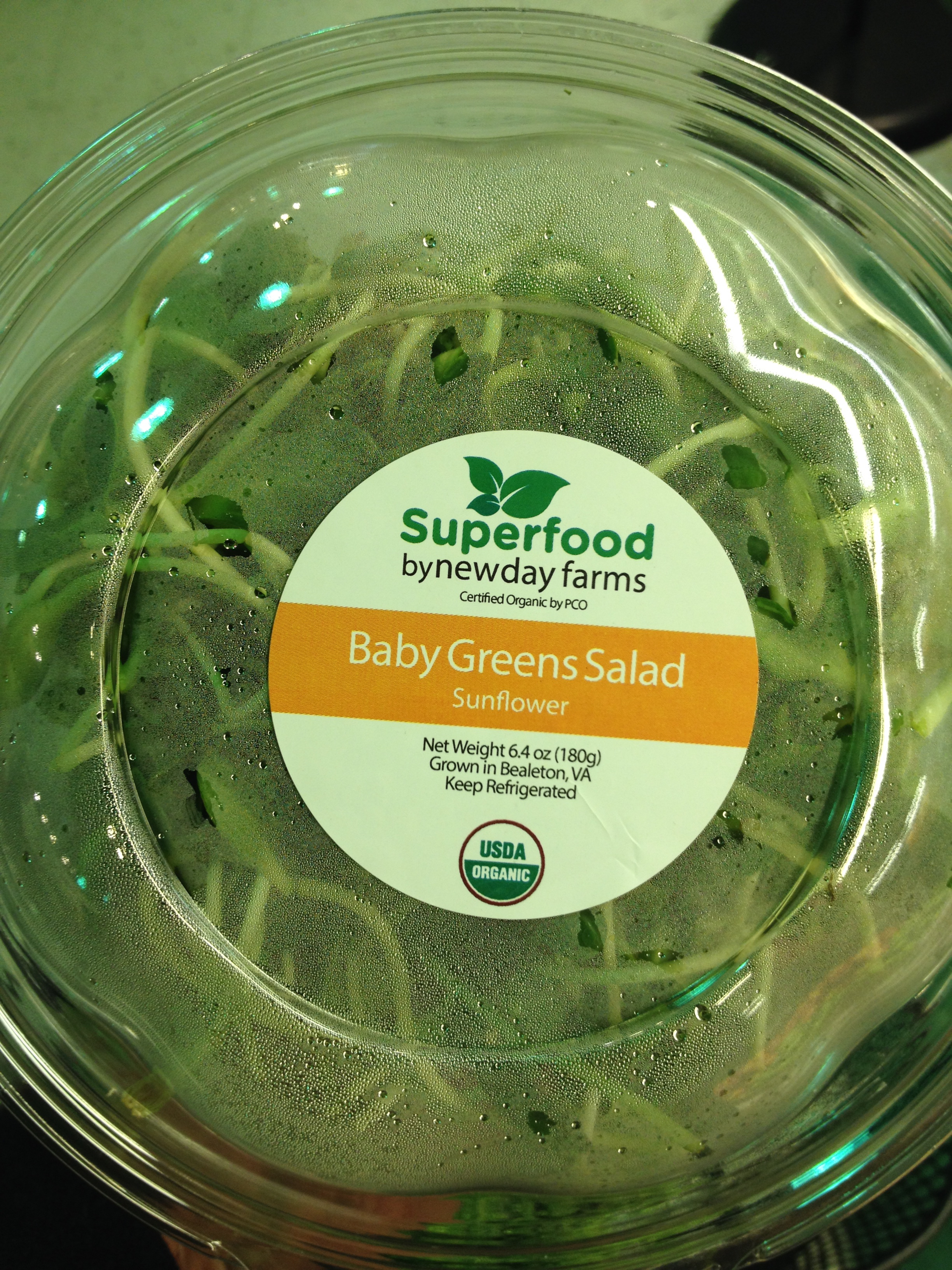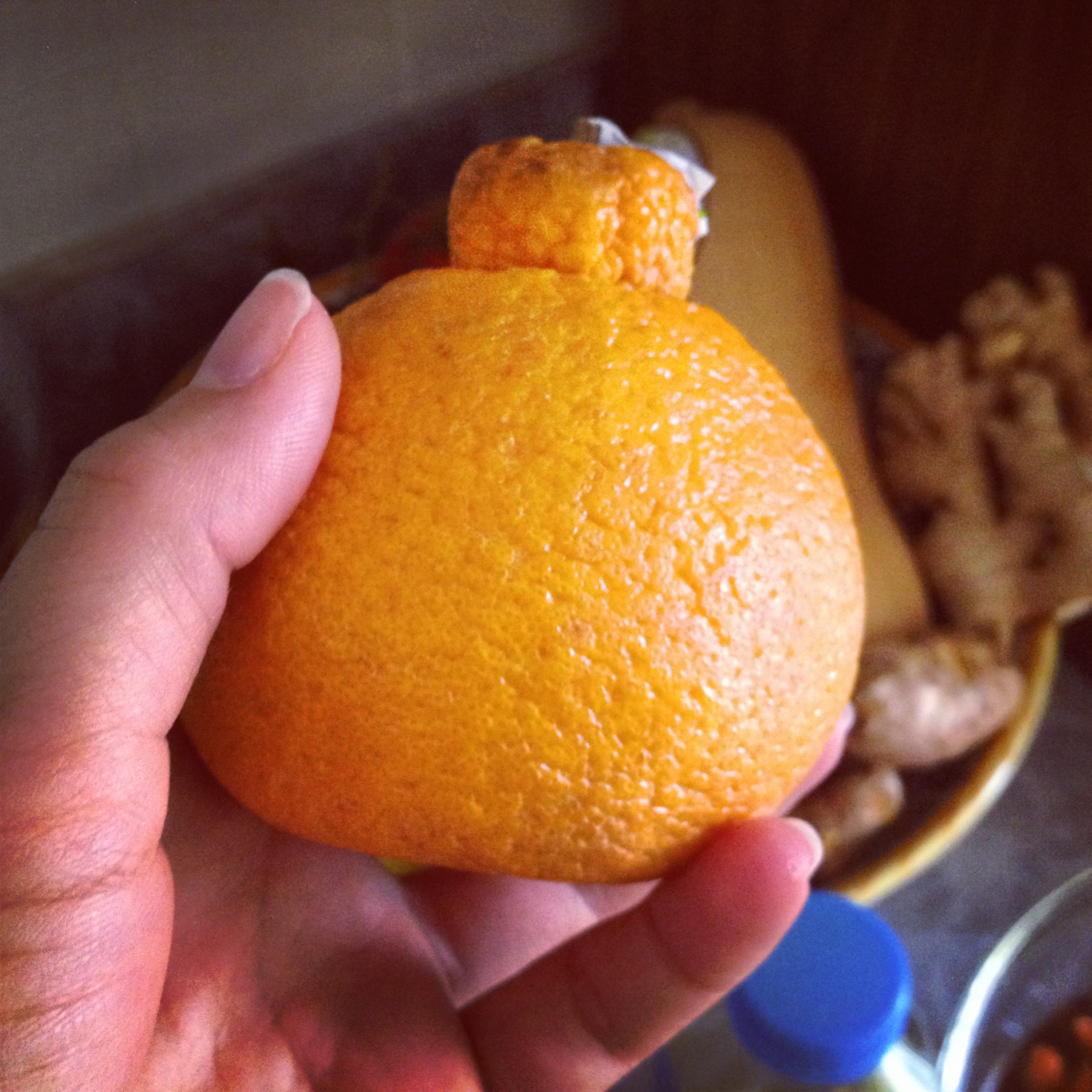 Kalefornia:
Found: Online $9 // Available here
Rating: 5
Info: A blended juice made from blueberries, kale and bananas. Since it's blended, it still has all of the veggie and fruit fibers, which let me feeling full through lunchtime.
Highly recommend as a breakfast-on-the-go
Crunchamame:
Found: Whole Foods $1.99 // Available online here
Rating: 4
Info: Several flavors are available, including the onion & chive that I selected. They had a great crunch devoid of GMO ingredients, are Gluten Free, Vegan and low carb.
Highly recommend as a snack, easy to pack, great for air travel.
Bragg's Apple Cider Ginger Drink:
Found: Wegman's $2.49 // Find online here
Rating: 5
Info: No calories, stevia sweetened, non-GMO, gluten-free, vegan. It tastes like a ginger- lemonade
Highly recommend: As someone who doesn't regularly drink soda, this was a nice change from my usual lemon water.
Espresso Kombucha:
Found: Whole Foods $4
Rating: --
Info: An espresso flavored Kombucha with only two ingredients -- espresso + kombucha
Do Not Recommend. As a fan of both espresso and kombucha, I thought that I would really enjoy this drink. I was 100% wrong. It was bitter and the flavors didn't combine well together. I poured it down the drain.
Sprouted Sunflower greens:
Found: Whole Foods and MOM'S My Organic Market // small container $3.50 // large $6.50
Rating: 5
Info: Sprouted Sunflower Greens are one of the richest sources of plant protein // 3.5 ounces (100 grams) of these greens contains 22 grams of protein!
Recommend. I really like these and find them less "sprouty" tasting than other sprouted greens. I thrown them on top of a salad or you can enjoy them on their own. Tasty and nutrient dense.
Sumo Citrus:
Found: Whole Foods $3 per pound (each weighs approximately 1/2 pound) // online info here
Rating: 5
Info: Easy to peel, seedless, juicy and sweet. What's not to love? But hurry -- limited supplies available from February through May. Outside of California, where they're grown, they are available at select grocery stores. Check their website for more information on where you can purchase.
HIGHLY recommend! These are my new favorite citrus and have enjoyed one each day since discovering them a few weeks ago. They "top knot" literally twists off and the peel comes off with ease. They cost more than traditional oranges, but are worth the extra money.