Hello from Arizona! I came in yesterday to watch Michael swim at the Arena Grand Prix, which starts today in Mesa, Arizona. it's the first time I've been back in the "swimming scene" in two years and looking forward to this morning's session. The pool is outdoor, so I have to make sure I slather on the sun screen... I have a feeling the sun is a lot stronger here, than it is in Washington, DC!

Last Saturday, I tried solidcore for the first time and it was insane. I went with four friends, all of whom are fit and in shape, but by the end, we were drenched in sweat and wrung out. Solidcore is performed on a MegaFormer -- think of it as a Pilates reformer on steroids -- and its serious business! And by the end of the 50-minute class, which burns an average of 600 calories, everything on my body hurt. My legs were shaking, my arms were jello and my abs were burning.
Solidcore, as described on their site, is an "intense full-body workout done on the MegaFormer (a cross between a Pilates reformer and a Total Body Gym) that uses slow and controlled movements with constant tension to work your slow-twitch muscle fibers to failure...yes, failure." The workout, based on the "the Lagree Fitness Method" -- a workout that started in LA in 2001 and has over 130 studios globally -- increases your metabolism for the next 20-24 hours after completion of class (Thank you, Katie, for these photos!).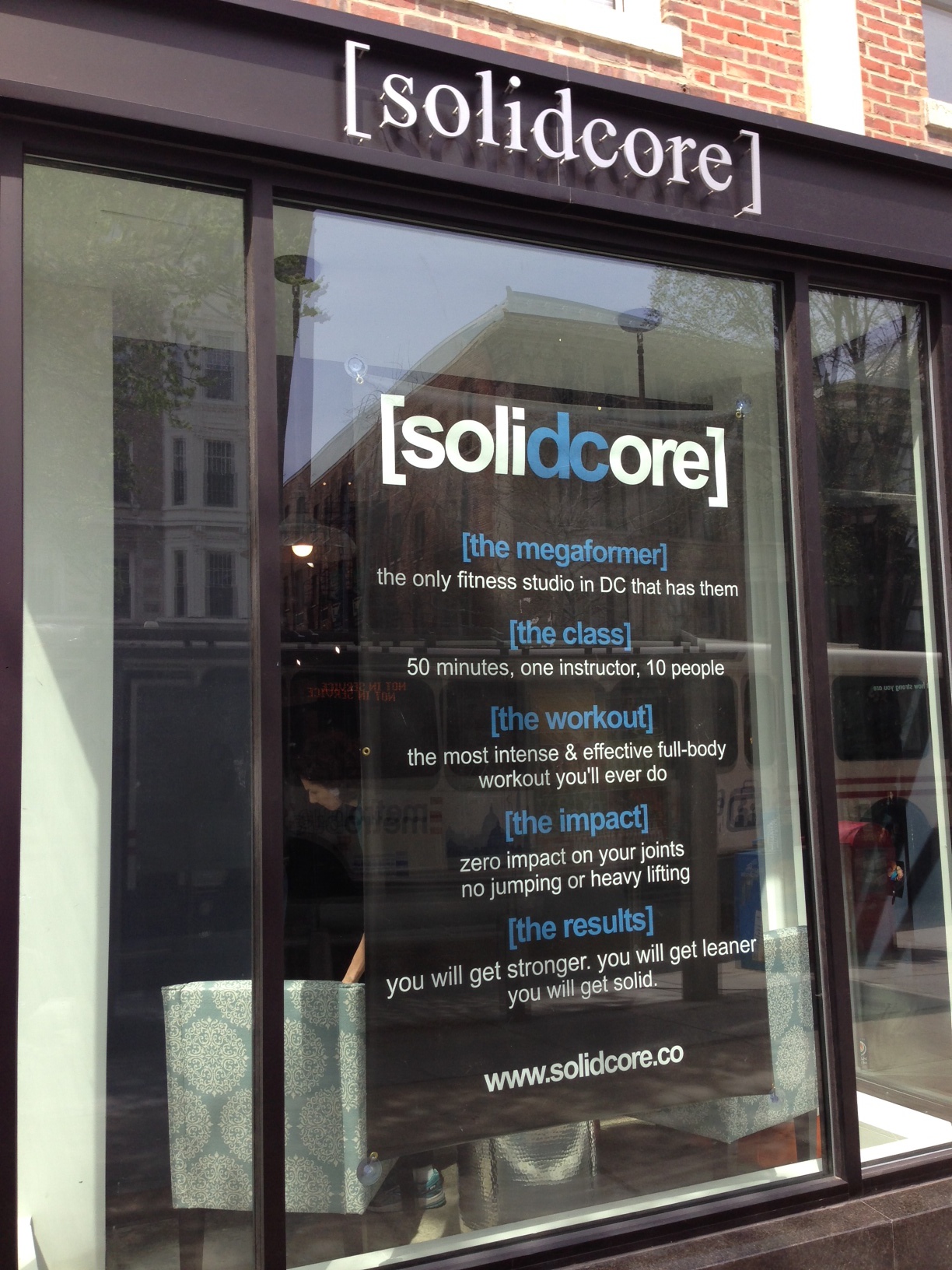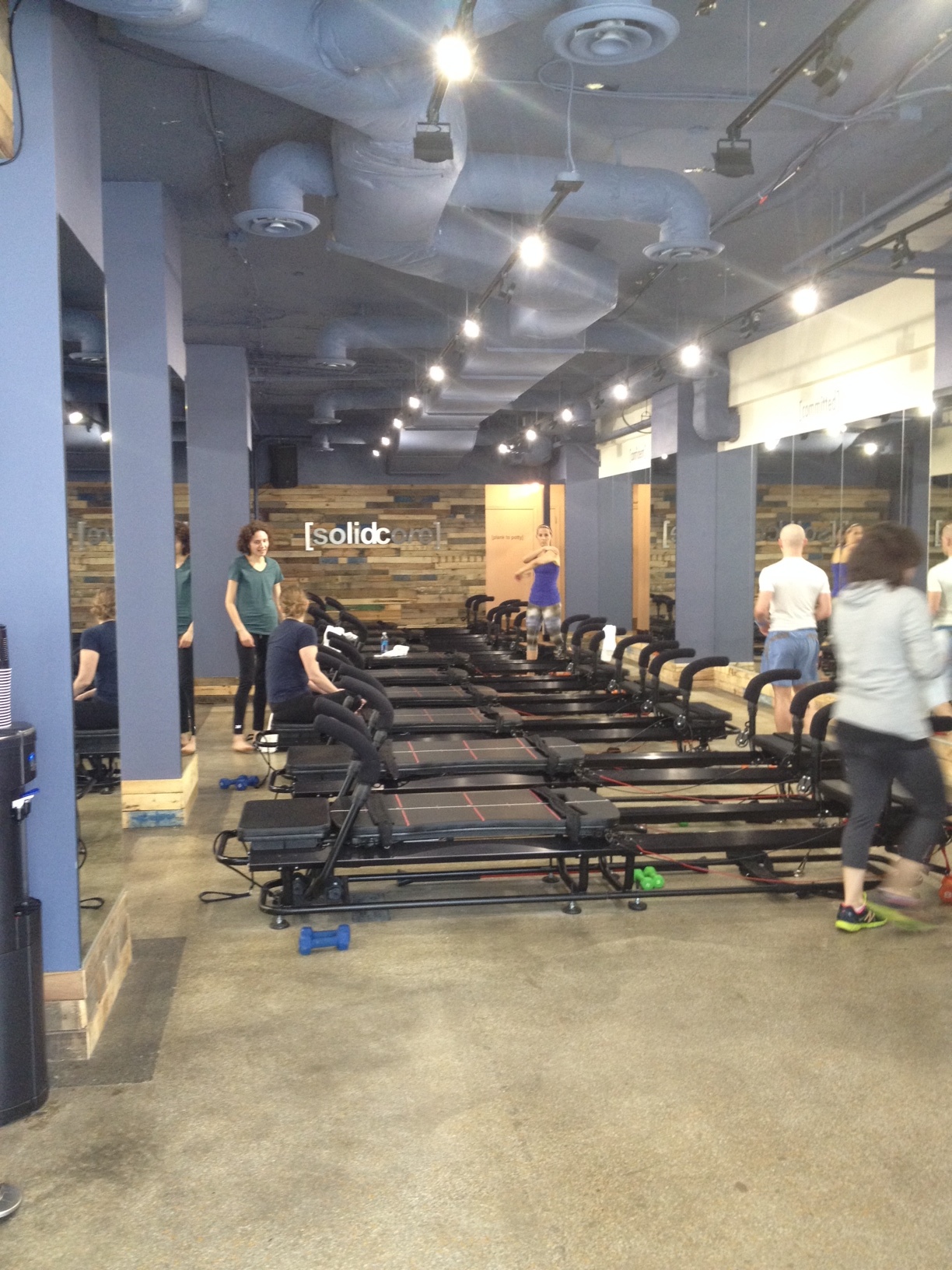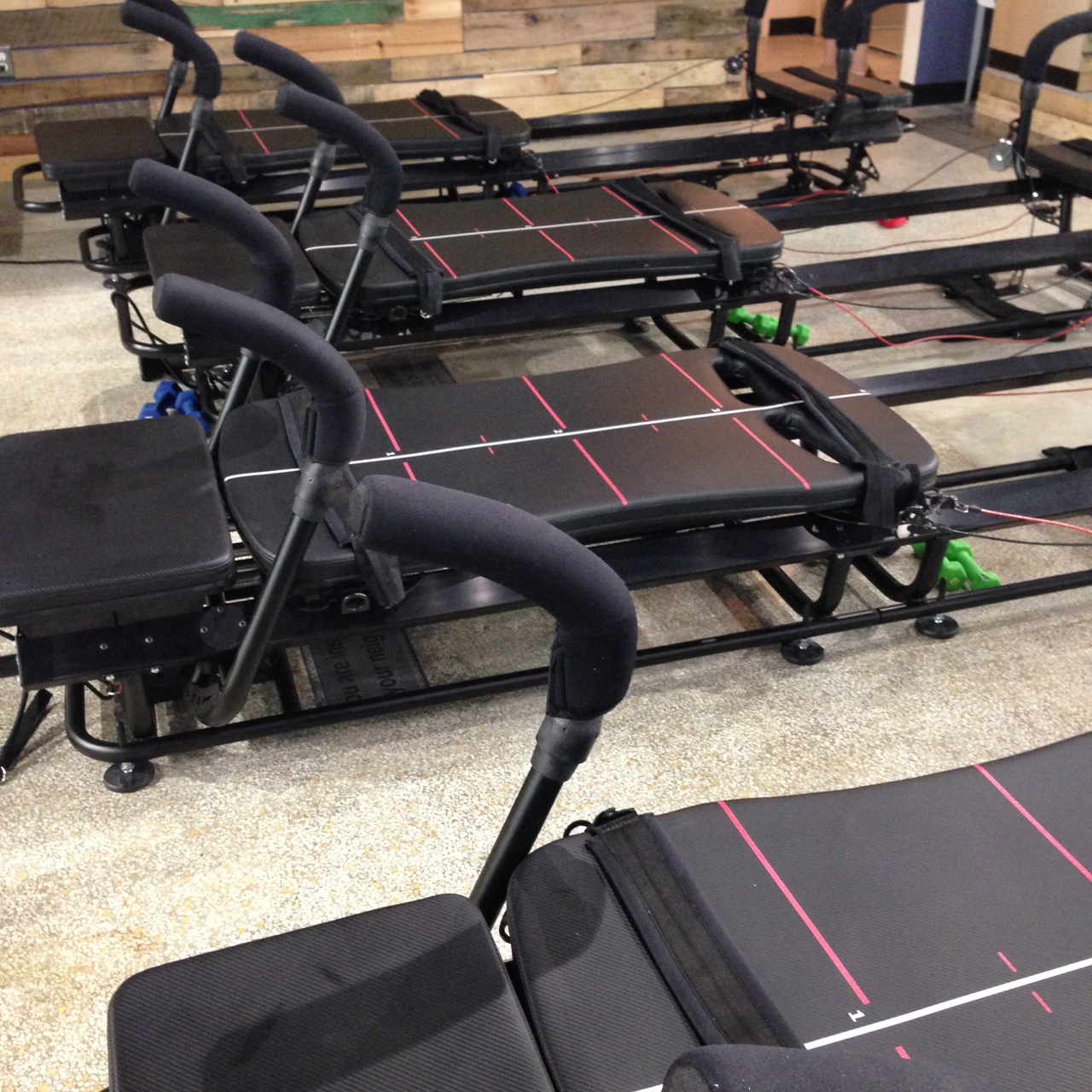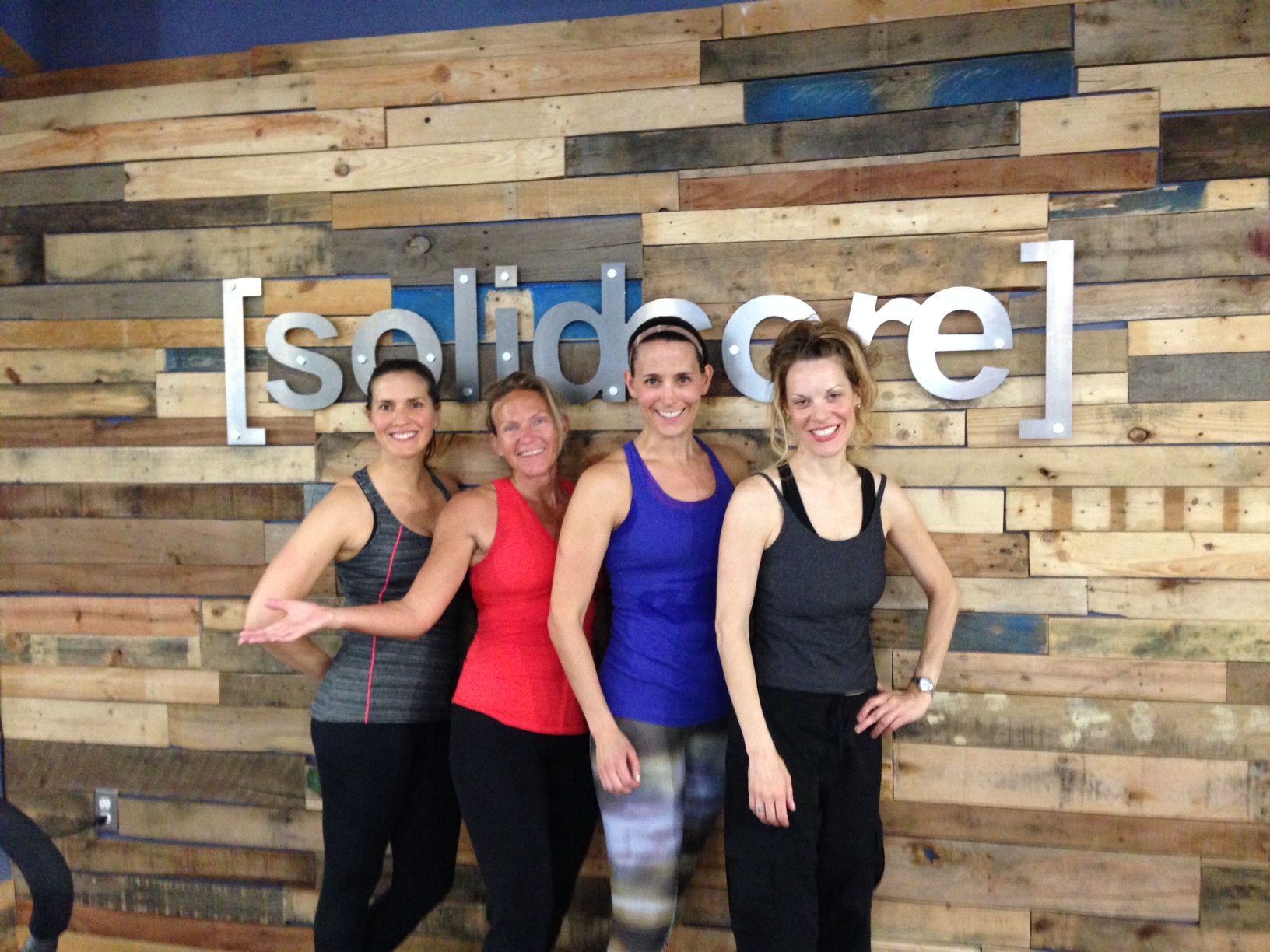 I expected to hobble around Easter dinner the next the day, but I felt surprisingly great. I felt so good, that I went out for a hilly hour-long run, which was faster than the shorter run I did earlier in the week. I 100% attribute my improved running - both in feel and time - to the fact that I've added the strength work at the gym. I've always wanted to be a run/yoga girl. You know, run one day and do yoga the next, all the while improving drastically in both. But, what I've realized during this particular 30 for 30 is that the strength component 100% adds to my betterment in both.
Monday, I did my legs and cardio circuit at the gym and Tuesday was another long run, where I ran faster than I had on Sunday. It feels GOOD to get back in shape. There are days when I thought I was content "working out" but, I've said this before, it feels GREAT to get back to being an athlete and training.

I've started looking at new bikes and planted the seed in my mind that I'm going to do another half-Ironman in the next year or so. A full Ironman is a lot of time, but the half-Ironman distance is perfect as far as training time and distance. I also have a 10-miler coming up in June, so that will give me something to train for in the next few weeks.

Yesterday was a travel day, but I was able to get in some light yoga and walking once I arrived in Arizona. Later today, after Michael swims this morning, I'll head to the gym for an arms & abs workout.

But, for now, I'm headed back to the pool for MP's first race since the London Olympics.

Until tomorrow...