Day 5 of this year's 30 for 30 was the most fun workout thus far! On Saturday, my friend Katie and I went to the National Mall and participated in an hour long yoga class. This class, however, differed from every other yoga class I've done in the past, because it took place outdoors, in the grass, next to the Washington Monument. Thankfully, the day was sunny and beautiful.
I've taken yoga classes indoors, either in a studio or gym, where the floor on which I lay my mat is solid. Not the case here. Each of the approximately 3000 yogis spread their mats out on the ground, which is not as even as a studio floor and created a unique experience while practicing some of the standing poses, such as dancer (below).
All ages and ability levels were in attendance. The energy was incredible and it was truly a great way to start the weekend.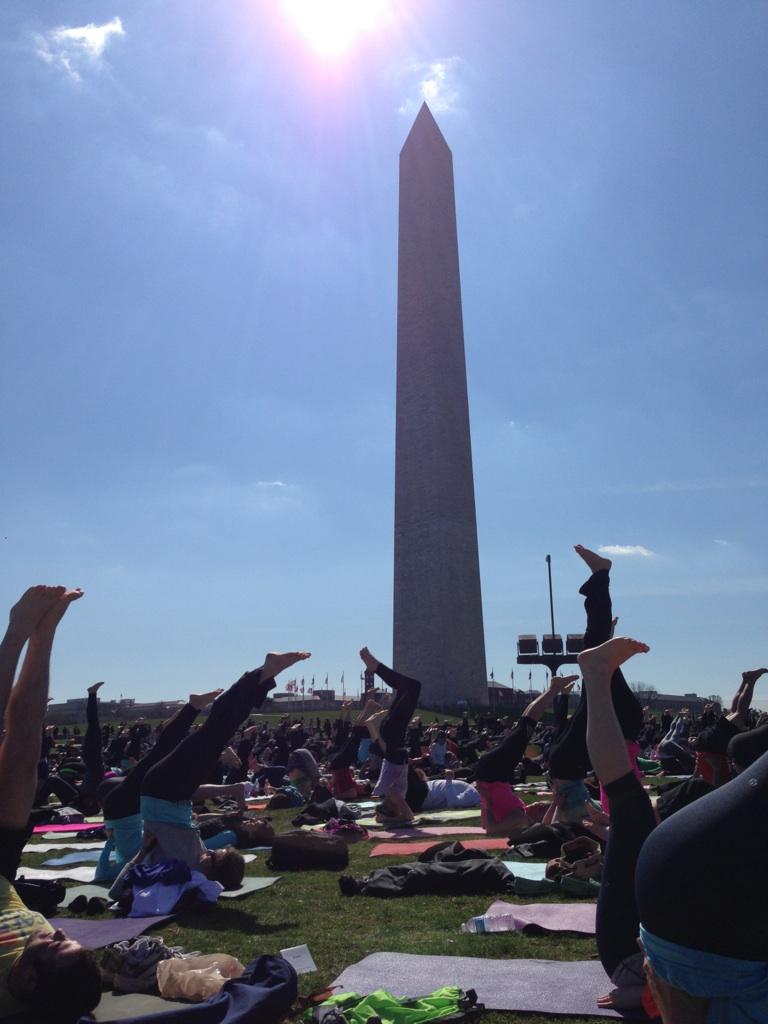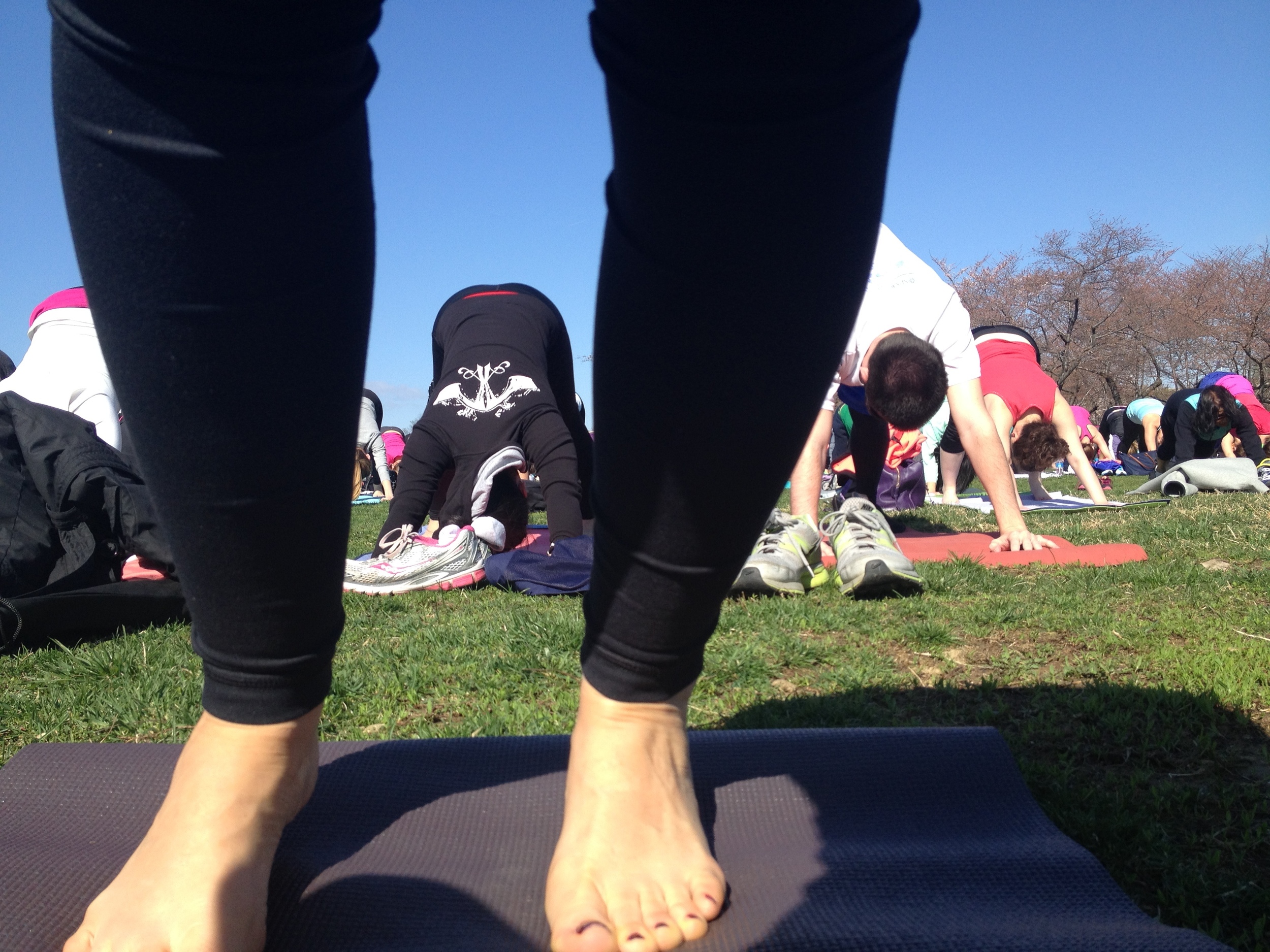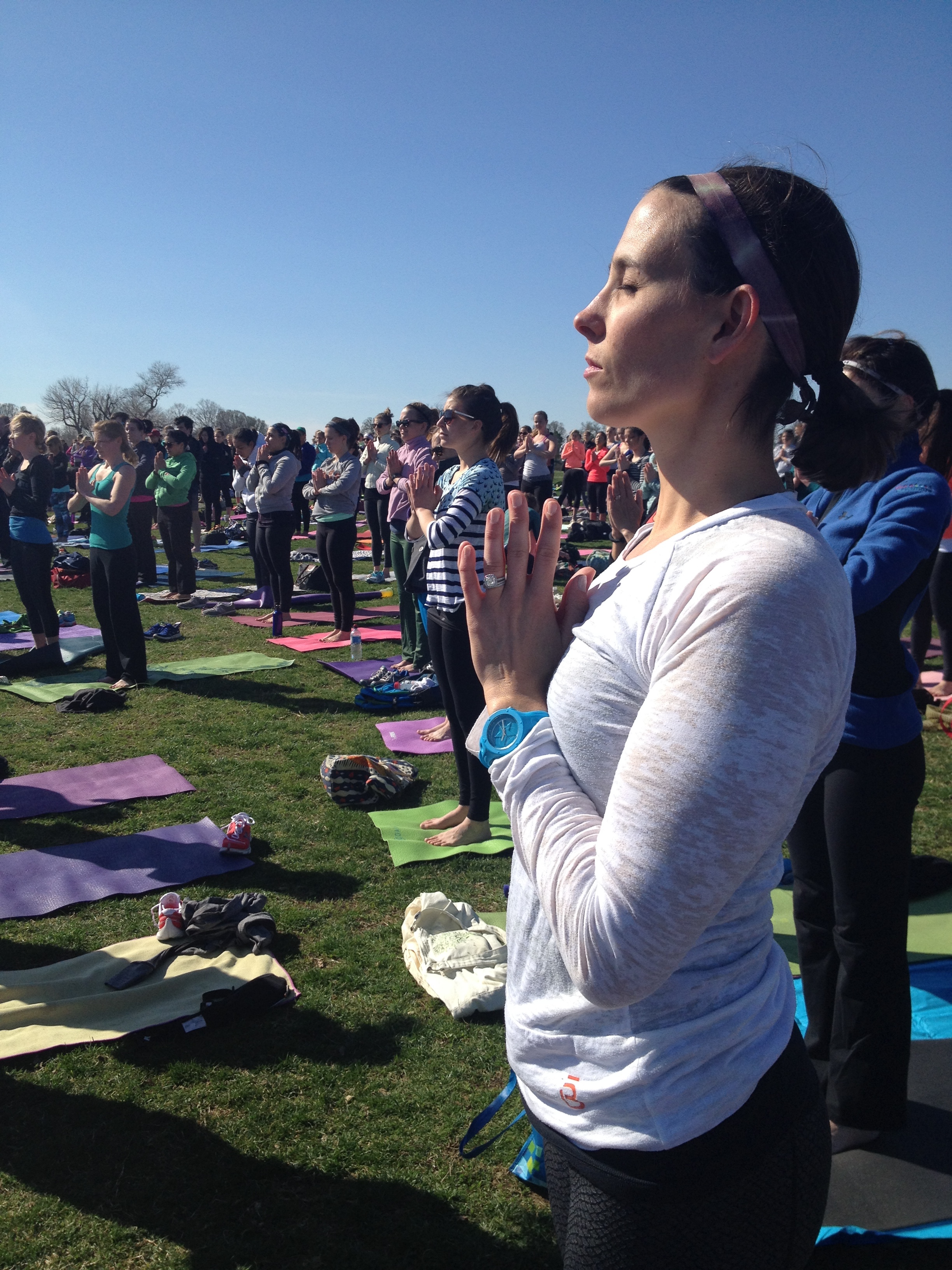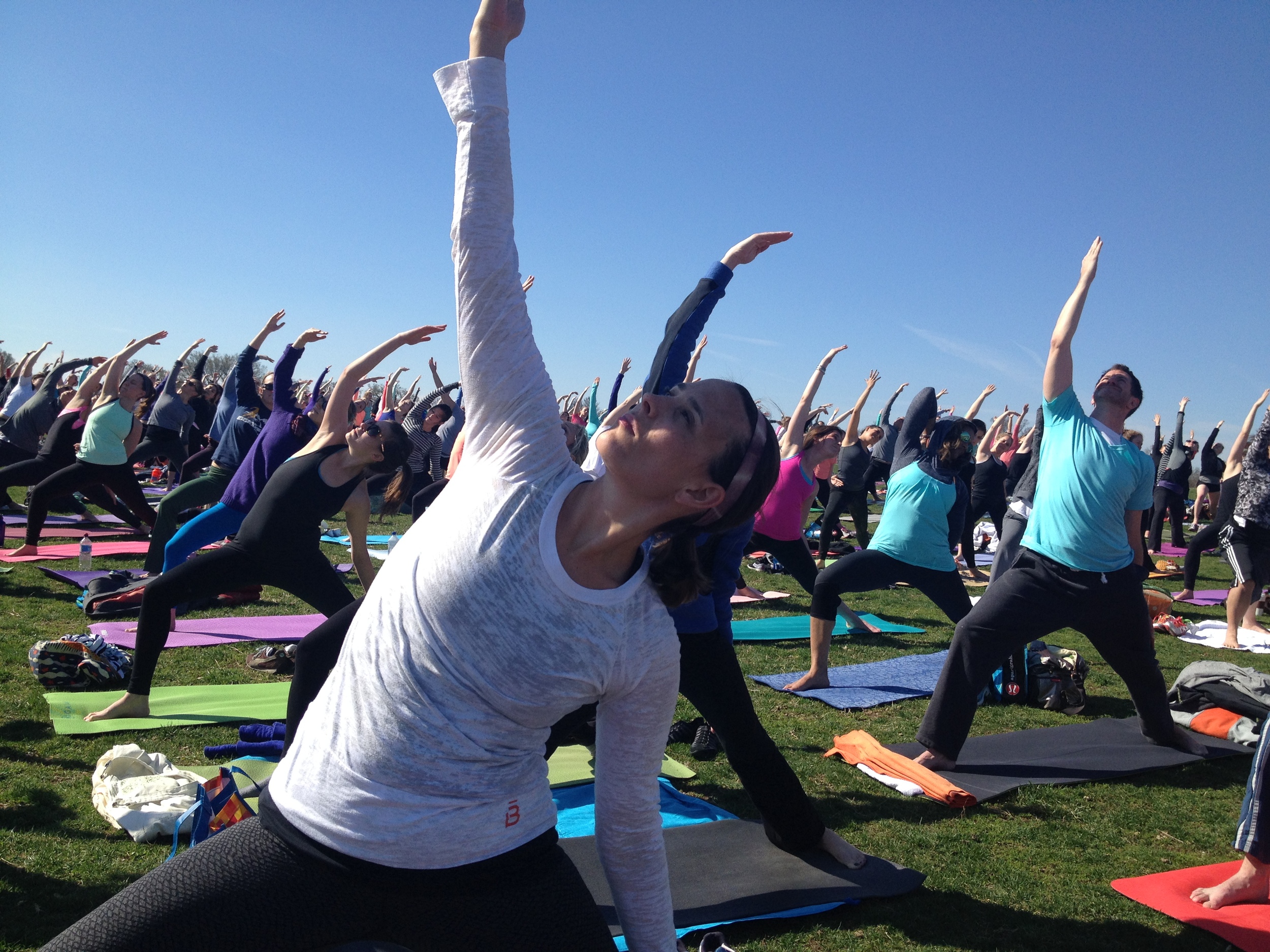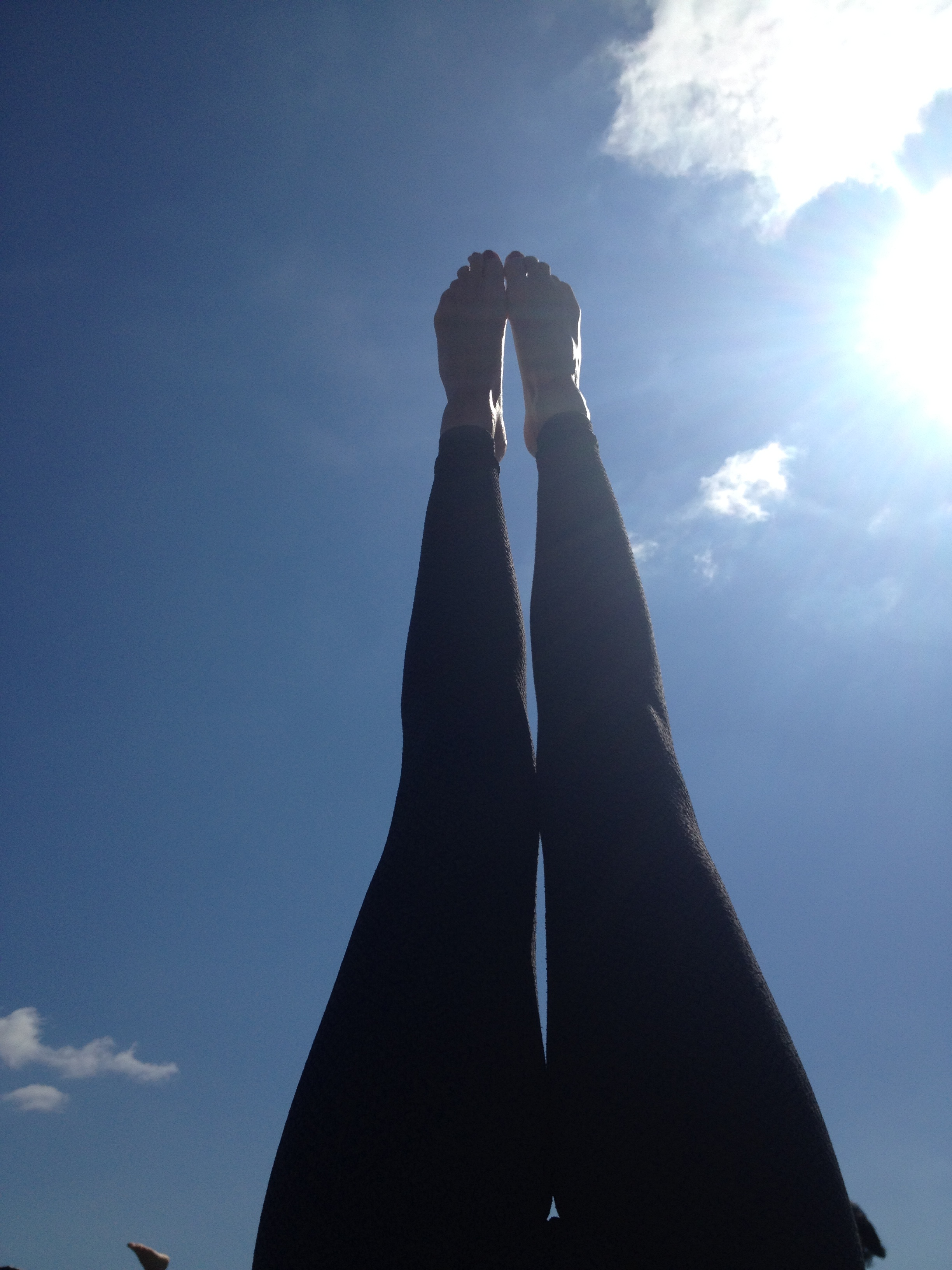 On Sunday, I went with my family to see Shrek the Musical for a brunch performance. I wasn't sure what to expect, but walked out really, REALLY enjoying the show. While I broke my "no sugar" vow, I only stumbled by having a smidge, which is always better than crashing and burning, by shoveling in the sugar faster than I can take in oxygen. Quite the image, right?

The drive back home took twice as long as usual and I wanted no part of working out by the time I pulled into the garage. But, knowing that I had made the commitment to 30 consecutive days really helped. I hightailed it to the gym to do the fat burning program on the stepper. And, as always, I was happy when I finished. I felt as if I achieved a small victory by doing something I knew I should do (workout) vs. doing something I wanted to do (not workout).
On Monday, I went for a 3 mile run. There's something about running in the rain that is cathartic. I rarely do it, and usually complain before I start, but a few minutes in, I'm grateful that I put on my big girl pants and just did it. I refueled by eating a yummy bowl of steel cut oats (made with water), 1/2 cup of blueberries and a small handful of walnuts -- a comforting, and healthy, breakfast.
While I *did* have some sugar, something odd is happening this month, that I didn't plan for... I've cut way back on coffee. Most mornings, it doesn't interest me or sound appealing. What I have been enjoying is Matcha Green tea (with some almond milk and stevia) or toasted rice green tea. I'm going with it for the moment and interested in seeing if it will continue and for how long.
How is your 30 for 30 going? Have you tried any new workouts?

Until tomorrow...